Join Melissa Monday, Oct. 11th for Embroidery Club!
We will be exploring Kimberbell's Fairy Lights and how they can enhance your embroidery designs (especially around the Holidays)!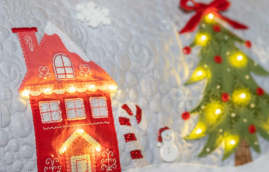 No need to call ahead, just show up!
We have coffee and cookies.
Doors open at 10:30.
Don't forget to bring any show-n-tell to share if you have any projects you have been working on!!